The eyes are the openings to the liver -> Tao Publishing, The complete system of Self-healing by Dr. Stephen T. Chang … where we can read: "The eyes, specifically their movements, are indicative of an individual's intelligence."
Another book. Another method. 5-10 minutes of work. What if there is a better way to do this exercise and help nature?
Imagine. You are walking to the store and thinking about what you will buy. What if you could walk and search for trash lying on the floor? Yes, it may be embarrassing at the start, but you will see how fast your mind becomes and how you will become bright in all areas of life. You are doing the Tao Eye exercises.
Source: The Complete Self Healing System – THE OF INTERNAL EXERCISES By Dr. Stephen T. Chang Tao Publishing – Studocu
We have a simple rule with my two kids. We often get plastic bags as a side product from what we buy. So our rule of thumb is to fill the plastic bags with trash from the floor. We can go to the bakery, buy something, eat it, and then fill the bag with garbage from the park, street, and everywhere.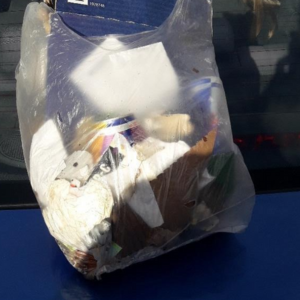 If you do this in nature, where you walk and search & collect the garbage in nature, the effect is even more vital. I can feel how much emotional trash nature is picking up from me from my energy field. Remember what Paul M Vratusha said, Synergising focus and the five bodies.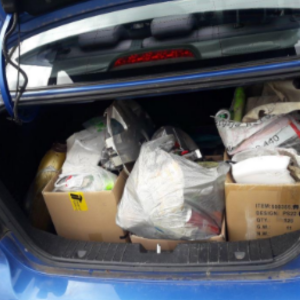 Precisely this happens. Searching for garbage is the focus and letting go of our internal control so nature can work on our five bodies. The effect is fantastic.
The pictures may not be friendly and shiny. Still, we are collecting garbage here. So we are taking photos of what we have taken outside of nature and what old beliefs and emotions nature has taken from us and grounded them in the Earth to be transformed by the Earth's fire and collective vibration raises. Internally, we are brighter. If somebody could take a photo internally, we would see we made progress.
Remember, you attract what you vibrate. Vibrating Synergising focus and the five bodies in nature will attract the same vibration in all areas of life. Imagine walking up and feeling the joy of being alive, waiting for the sunset, and gratitude for life. What a fantastic experience picking up trash in our neighbourhood.
Let's start collecting garbage, shall we?
Our quest has started.
You can call me at 00 386 40 776 579 (what's up, Viber, SMS, or phone) or email me at: rok.meglic@gmail.com.