Sustainable Living and Commerce
Taking a long-term view we see that all things are connected.
Digital marketing and branding, driven by social media, have become hugely important in sustainable issues and our way of life.
Please do talk to us and let us know where your interests lie so we can help you optimize your time and wellness.
Global warming & Carbon Offsetting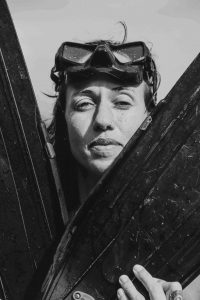 Author of this topic – Bia Figueiredo
Brazilian by birth, Bia spent most of her life around the coast. The ocean was her happy place!
She holds a couple of degrees in Biological and Marine Sciences, but her real passion is conservation. From the lush forests in the Amazon to the icy waters of Antarctica, she worked for GOs and NGOs on projects focused on the protection and integrity of aquatic environments and wildlife worldwide.
Today, she calls Australia her home and her work of choice is to explore remote areas and share facts and stories on the wonders that our beautiful planet has to offer, inspiring people to reconnect with the natural world and helping keep places wild.
Her downtime is also spent in nature, either exploring coastlines, freediving or hiking. Volunteering for marine conservation groups is still present in her everyday life too! She is very passionate about biodiversity and eager to share her experiences through her creative writing.
Read more about issues in which Bia specializes:
Stay tuned for more of experienced authors soon joining us and sharing their knowledge and experience on the following sustainable topics:
Renewable energies

Reforestation & Re-wildering

Recycling & Social Responsibility

Wellness and Coaching partners