In this case study, we'll take a look at how we got 42.601 new email subscribers with simple sweepstakes and almost doubled the initial goal.
Who was the client?
The client was Thermana d.d., one of the largest and most modern health and wellness centers in Slovenia.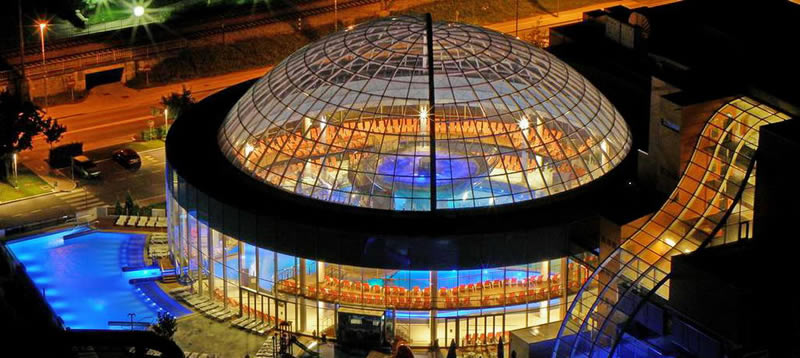 Who was the project manager?
Uroš Vidali, project manager and specialist for lead generation campaigns. He has been building contact bases for over 10 years and has completed more than 400 projects during that time.
What was the challenge?
The project has two key goals:
Gaining more than 25.000 new contacts
Indirectly promoting the sale of gift certificates (coupons) -> increasing the traffic on the landing page, where gift certificates (coupons) were being sold
Results
By carrying out the promotion we achieved
42.601 new contacts
We landed more than 3,000 new visitors on the landing page where the gift certificates were being sold for the duration of the promotion.
How did we do it
We conducted a viral promotion in the form of viral sweepstakes that lasted 30 days. Each participant had to submit their personal data to participate and agree to the terms and conditions.
All contacts are obtained in accordance with all applicable laws. The promotion itself highlights an extremely beautiful viral response. 85.29% of all participants were a consequence of a viral moment.
Each participant could invite all their relatives, acquaintances and friends to participate in the promotion, via email invitation, via Facebook Messenger, or simply by posting an invitation to participate on his Facebook wall.
We also included sales promotion. Each participant received a "thank you" email, with the possibility to take the opportunity and purchase a gift certificate.
Each participant was also given the opportunity to purchase a gift certificate at the last step of the promotion.
Results / Benefits
Thermana d.d.
Client
30 days
Duration
42.601
The number of contacts obtained
85,29 %
The percentage of respondents who participated based on an invitation from a friend
42.601
The number of email invitations sent
Conclusion
The project obtained an exquisite viral response. As mentioned, more than 85% of all participants participated via the recommendations (viral moment). Contacts obtained via viral moment are known to be those that are most easily transhipped into the end customer in the long run.
The client was very satisfied with the implementation, as well as with the results, and as a result, we agreed on the execution of a new project for the Slovenian market as well as for the execution of an additional project on the Austrian market.
Leave a comment