The in-house affiliate program is a great way to bring in more sales without investing in a lot of money, which is not something you can say for paid advertising.
In this guide, I'll show you how we set up an in-house affiliate program for a client that is selling food supplements and a wide variety of "As seen on TV" type of products.
Despite the challenges, we manage to plan it, test it, and make first sales in less than 30 days. Not only that, but we also increased total merchant sales by 21.4% in just 30 days after the launch.
I'll show why we choose to go in-house affiliate program route, how commissions were calculated, and how we got first affiliates.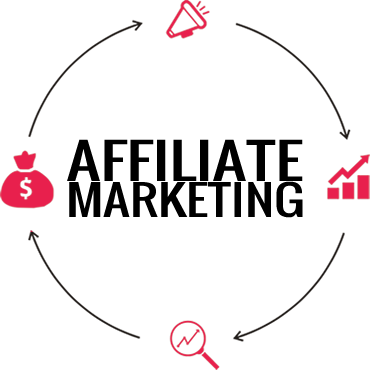 How to start an affiliate program for your business
There are 5 main steps that need to be planned and executed to have a successful program. Some details can be different for your case, but the basics are more or less the same for everyone.
1. In-house or affiliate network?
This is a neverending question, should you go with an affiliate network or with an in-house affiliate program?
Both setups have their pros and cons. Which one is the best choice for you, depends on your needs and capabilities.
Affiliate network
Affiliate networks (CJ, Shareasale, etc) company acts as an intermediary between affiliates (publishers) and merchants (you).  They make it simple for a merchant to have their affiliate program without any need for technical knowledge or additional time investment (well, almost no time investment).
They take care of tracking, affiliate management, and they already have an army of affiliates waiting to promote your product. Sounds great, right? Well, all that comes with a price tag.
PROS: They take care of almost everything for you. Besides a little bit of paperwork, you only need to add tracking code to your website and you're more or less done. After that, you just need to pay your monthly invoices and process those extra sales. This is a great solution for bigger well-known brands and those that don't want to deal with the technical side of the business and those that don't want to deal with affiliates directly.
CONS: While they take care of everything for you and you can continue to do what you do best, they want their cut of the pie. Some of the bigger networks charge a one-time setup fee, that can be anywhere from a couple of hundred dollars and up to several thousand dollars. They will also charge you an additional fee (normally 25-30% on top of what you're willing to pay to affiliates) for every sale/conversion, which will cut a nice piece of your margins. It's also very likely that affiliates won't promote you and you'll get lost in the sea of other programs.
Hosted or self-hosted affiliate tracking software
When it comes to an in-house affiliate program, you can choose between the hosted and self-hosted affiliate tracking software.
With self-hosted software, you need to install it on your server, which takes a little bit of technical knowledge (or leave it to your tech person). You can choose between stand-alone software or module/plugin if you use popular eCommerce CMS.
Some eCommerce CMSs already have build-in affiliate tracking, so you only need to activate it and make few settings.
Hosted solutions are a bit easier to use. Service providers take care of hosting and upgrades and you only need to insert tracking code to your website and you're all set up to go.
It's a bit easier to use and you don't have to worry about the technical part. While self-hosted solutions usually have a bit higher upfront cost, you'll only pay a small monthly fee for a hosted solution.
PROS: You have complete control over every single respect of your program. It's your decision who you will let in and who not. You can pay affiliates more since you don't need to cover affiliate network fees. Working one on one with affiliates can be great. It's easier to prepare custom offers for those that can bring extra conversions.
CONS: If you don't use a hosted solution, you need to take care of regular updates and security. If you host it on the same server as your website, it can slow it down. You'll also have to offer support to affiliates and make payments for all affiliates. If you don't want to deal with them directly, you'll have to employ someone to do that for you. Finding good affiliates can be a bit tricky.
What did we choose?
In this case, we went with the affiliate tracking module for Magento. This is not something we would normally use, but in this case, the client's store already had it built-in.
Modul already had everything we needed and we could add additional modules for any function we might need. All settings were super easy and we were ready to test it in less than a day.
One of the reasons we didn't choose the affiliate network in this case, was that there are no affiliates networks in Slovenia. We could join any of the numerous affiliate networks in Europe, but they usually have very little Slovenian affiliates and is very unlikely other affiliates would promote it (language barriers).
2. Affiliate commissions – How much should you pay affiliates?
This is usually the part where most people have problems. How much to pay? What is enough? What is not enough? Which type of commissions to use? CPL, CPS, CPA…?
This depends a lot on what type of sites you have. If you're selling multiple products (eCommerce) go with CPS. If you're collecting leads, go with CPL. And if you're in customer acquisition, go with CPA. Of course, there are some exceptions. If you're in doubt, just check which model your competition is using.
Pro tip: Commissions need to be high enough to get the affiliate's attention, but not so high you'll lose money (except if you're making money on the back end).
The simplest way to set your commissions is to calculate what are your margins and how much of it you can spend on affiliates. Just make sure you include any cost you might have with program management (network or affiliate manager fees).
In our customer situation, we decided to go with the CPS model. Because the customer had a different type of product (some had low margins, some quite high), they decided to pay 10 to 30% commissions.
Which commission will be paid to affiliate was based on the category that the product was from. They could have the same commission sitewide, but they wouldn't be competitive in the food supplement vertical where commissions are quite high.
3. Prepare  creatives
You would be surprised how much more willing affiliates are to promote your program if you prepare creatives (marketing materials) for them.
So prepare banners, email creative, press releases, promotional coupons, or any other creatives that might be handy for them. If they can quickly grab them, they are much more likely to use it.
That's why we prepared enough promotional material (email templates, banners, discount codes, etc.) for affiliates, so they could use them. And we made sure we added fresh ones regularly.
4. Launch time
Before you have a grand opening, it's a good idea to test everything. You can do it yourself, but you can also ask a few affiliates to test for you. That way you can cover more ground than you could do it yourself.
In our case, we posted on the biggest webmaster forum that we're looking for a couple of beta testers and ask anyone interested in promoting this affiliate program to sign up for the early bird list.
After our beta tester drove enough traffic to make sure everything works as it should, we send out an email to everyone that signed to the early bird list that we're open.
Besides that, we also reposted on the original forum topic that the program was launched and that everyone is welcomed to sign up.
That alone resulted in 76 affiliates signing up in the first 24h and 121 affiliates in the first 48h. We were very glad about the results, especially since this is not something you would typically see.
The reason for this great turn up is that we did a good prepromotion and the market itself was lacking this type of program. Keep your eyes and ears open to see what type of program affiliates are looking for.
This program offered high payouts and a wide wide variety of products they can promote. And that filled the hole in the market and sparked the interest of a lot of affiliates.
5. Let's get more affiliates
Your affiliate program is all set up, tested, and launched, but it's not a time to rest on the laurels just yet. Just because you got first affiliates, that doesn't mean they'll bring sales and that new affiliates will just keep coming.
It's very unlikely that new affiliates will keep knocking on your doors, so you'll have to invite them. This task can be very time consuming, so you might want to consider hiring V.A. or service (someone like us, hint, hint) that will do that for you.
There is a lot of different ways you can do this. We started this by simply posting about it on the online communities (FB groups, forums, etc.) where we were already active. Since they already know us, they were much more likely to work with us. This is the fastest and usually one of the most effective ways to get the first affiliates.
For the second round of affiliate scouting, we did massive outreach to site owners. We were targeting mainly affiliate sites in related verticals and content websites that might be interested in promoting our websites. While this didn't yield a lot of new affiliates, we did find some of the biggest affiliates this way.
Here are some other methods you can use for your in-house affiliate program:
Social media: Notify everyone in your social circle about your new affiliate program. You would be surprised how many you can get that way.
Reach out to influencers: Reach out to influencers in your niche. When they don't have any paid promotions, they'll be glad to promote your offers.
CPA aggregators: If you have a CPA offer(s),  CPA aggregators (oDigger, OfferVault, etc.) are a great place to submit them.
Referral program: Pay your affiliates to refer other affiliates.
Steal affiliates from your competition: Find which affiliates promote your competition (ex. Google "competitor product name" + review etc.). Ask them to promote you too. If they are not interested, you can try to offer them a better commission.
Affiliate program directories: A lot of affiliates use them to find affiliate programs. Most of them will accept your submission for free.
Paid ads: Spend a little bit of money on paid advertisements. FB and Instagram advertisement platform a great way to target the right people.
NOTE
: Choosing an affiliate network route might save you some time since they already have a lot of affiliates. However, if their affiliates don't promote your type of products or you're just one of many that offer the same thing and you don't stand out, they won't have any incentive to promote you.
If this happens in your case, talk to your (affiliate network) account manager to see if there is anything you or they can do to bump up sales. And even if your program runs over a network, you can still scout for affiliates.
What kind of results can you expect?
One of the most common questions we get is "How many sales can we expect to get with our affiliate program?". There are no typical results. Some programs have huge success, while some barely make any sales.
It usually comes down to how much time (and money) you invest in promoting the program and also what type of products or services you're selling.
In our case, the client sold a lot of products that have a very wide appeal and good margins. This type of products almost always sell great through affiliates programs. Mainly because it's easy to target buyers and it also appeals to a wide number of affiliates.
Even though all these factors pay in favor of our client, we were still surprised when we saw that all affiliate sales brought in 21.4% of the store's total sales just 30 days after we launched an in-house affiliate program.
Managing affiliates
When you run an in-house affiliate program, you'll have to manage affiliate yourself (or hire affiliate manager). At the minimum, you'll have to make regular payments and prepare new creatives for them. But to make the program a success, you'll need to do more.
Offering support to your affiliates is as important as offering support to your clients. Normally they won't take a lot of time, so there is no reason not to offer them some type of support. It can be an email, private affiliate forum, support ticket system, or any other channels.
If I would have to rank affiliate program management tasks by priority, paying affiliates on time every time would be on top. This might not look as important as it is.
If you're not paying them on time, this information will spread on affiliate forums and groups like fire and your chances to get new affiliates will go down significantly. Even worst, those that already promote you will probably stop to promote you too.
Choose a payment date that is comfortable for you and then make a payment on the same date every month. You can make payment earlier too but never pay too late.
Just like in any business, there will be some bad apples. You'll likely get across an affiliate that will act in bad spirit. They might send you bad or fake leads, sales with stolen credit cards, or any other type of scams. It's important to detect those as soon as possible.
So make regular checks to see if any of the affiliates are sending you bad traffic. See if you can trace problematic conversions to a specific affiliate. When a new affiliate has a lot of conversions, it's extra important to check the quality of those super-fast. That way you can prevent most of the damage.
Most affiliates aren't there to scam you, they are legit businesses just like you, so make sure you treat them right. Think of them as your business partners and not a people that want a piece of your pie.
It always pays off to pay extra attention to your biggest affiliates. You need to make sure they don't take their business to your competitors. You can do that by talking to them to make sure they have everything they need to promote you. See if they can scale promotion by offering them a higher payout, creating custom creatives, and even custom landing pages.
Make sure you show your appreciation. Give top affiliates additional bonuses or gifts at the end of the year. In return, they will show you loyalty.
What are the biggest mistakes affiliate programs make?
While starting an in-house affiliate is not that difficult, creating a successful program that will bring sales for years is much more difficult.
Ever heard of saying "If you build it, they will come"? While this already rarely works in internet marketing, it rarely works in affiliate marketing.
Just because you have an affiliate program set up, that doesn't mean that sales will just start pouring in (at least in most cases). Not working actively on getting affiliates is one of the most common reasons affiliate programs fail. Let's see which other mistakes you should avoid.
These are some of the most common mistakes in-house affiliate programs make:
No communication with affiliates: Besides offering them support, you must communicate with your biggest affiliates (or those that you know that can grow) at a minimum. They are those that can bring the most sales, so work with them to figure out what they need to make that happen.
Too small commissions: Affiliates are business owners just like you and they will only promote you if their ROI is good enough. If you're not sure how much you should pay them, check how much competition if paying their affiliates. If you won't pay them as much as your competition, why would they even join? Some will still join, just not as many as you want.
Too big commissions: Weirdly enough, this can also be a problem. If you don't do your calculations correctly, you might be paying too much. If they cut too deeply in your margins, you might be losing money with every sale they make. This is a partnership, so both parties must make enough money.
Not paying on time: This is a horrible mistake, it's a mistake that can destroy your affiliate program and reputation as a business owner. Paying them on time should be one of your highest priorities. And you end up paying them late, let them know why don't keep them in the dark.
Lack of creatives: Creatives (banners, email templates, link generators, etc.) are tools for affiliates, so make sure they something to use. Don't forget to update them regularly.
Now that you know how to avoid most of the mistakes, you shouldn't have any problem running a successful in-house affiliate program.
Conclusion
Setting up an in-house affiliate program is quite simple. There are plenty of solutions available on the market, you only need to find the one that will work for you. The biggest challenge is to find active affiliates that will promote your offers.
If you don't know how to do it or simply don't want to deal with this yourself, this is something that can be outsourced. Hiring an affiliate program manager will help you to grow your affiliate program faster, while you can focus on what you do best.
If you're ready to start your affiliate program but don't want to deal with it, you're welcome to contact us and we'll help.