About our partner and their goal
eMundia.si wanted to become the most technologically advanced online store in the field of Home & Garden products in Slovenia.

Who was the digital marketing specialist
Cooperation with eMundia.si needed a comprehensive partnership where different D-Studio specialists added their value where needed. Digital marketing, Business consulting and Magento development specialists were included in this partnership, through different phases of the cooperation.
What was the challenge
The cooperation started in November 2016 and at that time eMundia.si was entering a very competitive niche and to achieve competitive advantage and diferentiation they had to position themselves very clearly on the market.
At the same time they had to create added value to products they sold and communicate this appropriately with the help of digital marketing.
How was it done
We at D-Studio focused on the progressive building of awareness and scaling of eMundia.si revenue through different digital channels. Mutual trust and clear communication between both parties enabled fast and stable growth in the period of the following 13 months.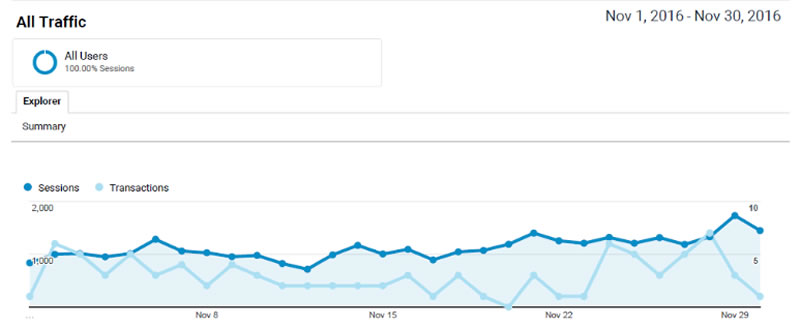 During this time eMundia invested heavely into new technologies and into building its own Digital marketing knowledge and team.
To begin with D-Studio provided comprehensive campaign management services and later on consulting services for Digital marketing to support our partner with establishing its own digital marketing department.
Audit of the digital marketing funnel
The first comprehensive analysis of digital marketing funnel was done where we evaluated a lot of unused potential for improvements.
We evaluated 4 segments of the digital marketing funnel (Reach, Act, Convert, Engage) and according to the optimization potential for specific target KPIs (Key Performance Indicators), we prepared a report and proposed a strategy for the following 13 months. 80% of this was executed as planned (the remaining 20% was adjusted due to unexpected trends in the market).
Audit of tracking codes
Primarily included Google Analytics and Google Ads codes. Additionally, we also did an audit of Facebook Ads pixel code and all the most important Facebook events. The report was prepared and delivered to their developers who optimized all the codes where necessary.
This enabled us to measure more accurately all the important KPIs so we could target chosen goals intelligently month by month.
Action plan
After an assessment with the partner, we agreed on a strategy and prepared a plan of action for scaling the revenue on a monthly basis.
Execution
We decided and agreed with the client for 6 main Digital marketing channels which were progressively included in regular monthly activities:
November 2016 – Google Ads
December 2016 – Facebook Ads
February 2017 – Email marketing
March 2017 – Facebook page community management
May 2017 – Email automation
June 2017 – Push notifications
During the 13 month period we progressively followed 6 main targets:
Building reach
Building awareness
Building database
Optimization of conversion rate
Building revenue
Building profit
Results
Increase of monthly revenue for more than 500% (December 2017)

Emundia.si – Online retailer of the year 2017 in the category of home accessories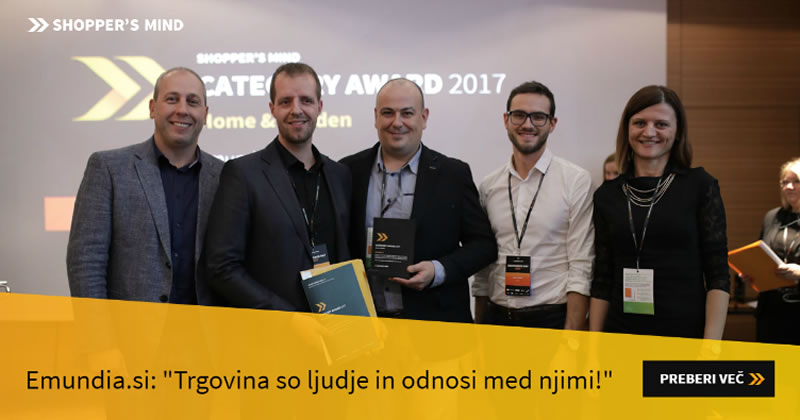 Conclusion
D-Studio continued to support the eMundia team with Digital marketing services until March 2019 when the client managed to establish its own marketing team. However, the partnership continues via project-based services connected to Digital marketing consulting and Magento development.
After almost 5 years of successful joint growth, this partnership is a strong proof that cooperation is always the best way for a bright and prosperous future of businesses.