Every online business presence has a goal. But how many of them really track how their goals really perform? In this case study, we'll show you how we took these business goals and track them on Google Analytics with an e-commerce approach.
Internet-based platforms have become one of the major tools for promoting and improving sales in the hospitality businesses of today.
Our client, the company Thermana Laško is a great example of how businesses can explore the opportunities made available by e-commerce for the growth of the wellness industry.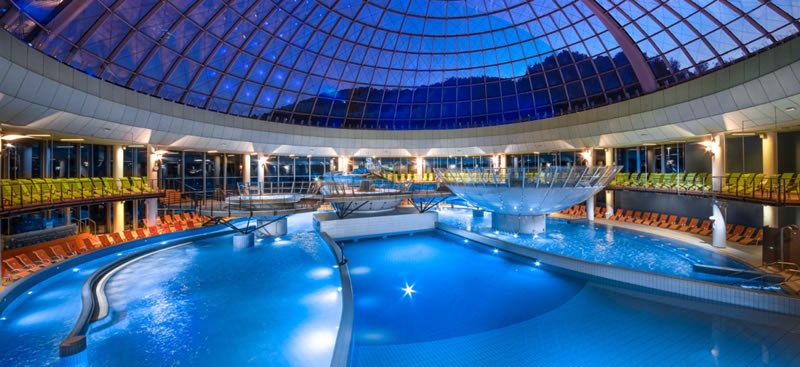 To be data-driven you have to trust your data and take advantage of the latest tracking capabilities.
In this case, we used the advantages of enhanced e-commerce Google Analytics tracking.
The enhanced e-commerce enables the measurement of user interactions with products on e-commerce websites across the user's shopping experience, including product impressions, product clicks, viewing product details, adding a product to a shopping cart, initiating the checkout process, transactions, and refunds.
We can say it might not be a quick and easy implementation and you will probably face many challenges along the way. It requires an understanding of javascript and coding that not everyone possesses. But, it's all worth it!
Challenge
If you're only using "regular" old Google Analytics, you're missing out on a ton of valuable and free data that could help you increase revenue, engagement, and clicks. This was the case with our client Thermana Laško.
With the old Analytics data is collected after a purchase, typically using a destination goal such as your "thanks page"). You could track the number of impressions, the conversion rate, and the value of those sales.
That's all helpful stuff, too. If you're an advanced user, you might even be tracking, comparing, and analyzing other statistics to guide your marketing. That's also ok.
But wouldn't it be nice to have beneficial data about customer behavior BEFORE and after they buy?
For example, if you don't have a proper setup for enhanced e-commerce you miss out on reports like this: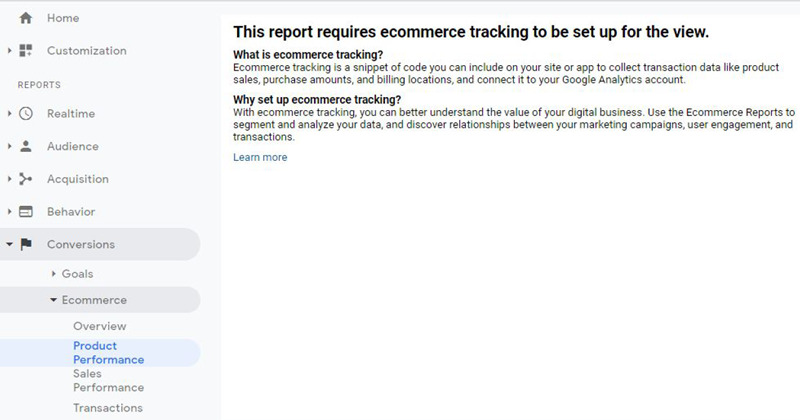 Solution
The first challenge in the transition to a more data-driven organization is finding people with the right skill sets.
D-Studio has analytics experts and developers that can help you switch to "the new way". Analyzing the entire customer journey – from arriving at the page to purchase and even returns.
Results
All of our clients benefit from a Google Analytics audit to help surface issues like the above. Our goal is to put our clients back on track to reporting and analysis success – by trusting their data and avoid the risk of going wrong if they skip strategizing from the beginning.
After the setup is done, you have a basis to develop correct marketing strategies. You will know what channels bring you money, you will know what channels interact with each other and you can adjust your budget to maximize the ROI.
Those are some of the reports that Thermana is now able to analyze:
eCommerce performance overview: revenue, CR, transactions as well average order value, marketing (campaigns, internal promotions, order coupon code, affiliation), top sellers (by Product, Category, and Brand).
Shopping Behaviour: lets you see the number of sessions that included each stage of your purchase funnel, how many sessions continued from one step to the next, and how many abandoned the funnel at each stage.
Checkout Behaviour: allows for analysis of drop-off points in the checkout flow, and makes it possible to create segments based on this data.
Product Performance: Revenue per product, the quantity bought, average price, the refund amount, cart-to-detail rate and buy-to-detail rate.
Sales Performance: Transaction ID, revenue, tax, shipping, refund amount and quantity.
To wrap up…
Enhanced Ecommerce gives you better and more powerful insights into the shopping the behavior of your visitors.
It helps you segment and analyze your data, and discover relationships between your marketing campaigns, user engagement, and transactions.
After all, this is your business. And the enhanced plugin gives you the tools to make it stronger, better, and more profitable.