"Our goal is to build a greener, more productive and humid world, with a harmonious interdependence between the environment and the rural producers"
– Mathias Lessmann – Co-Founder
ABOUT YMBU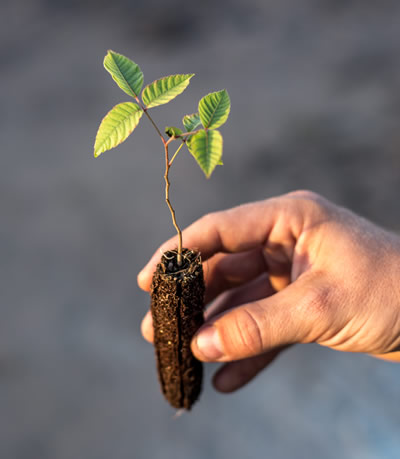 Ymbu Agroforestry is located at a 724hectare farm in the Municipality of Caridade, Ceará, Brazil. Surrounded by the largest area of environmental conservation of the State of Ceará and with an exuberant richness of biodiversity, Ymbu is in a transitional region that covers biomes of the Atlantic Rainforest, dry forest and Caatinga (semi-arid environment).
A reforestation company focusing on sustainability, technology and process quality, with a positive environmental and social impact. It operates in the region since 2015 and already has 83 hectares of planted forests plus over 500 hectares of protected areas.
We work with native species of the Caatinga, Brazils northeastern semi-arid, employing local and specialised labor.
We are a country-wide reference for Sustainability
WHAT WE BELIEVE IN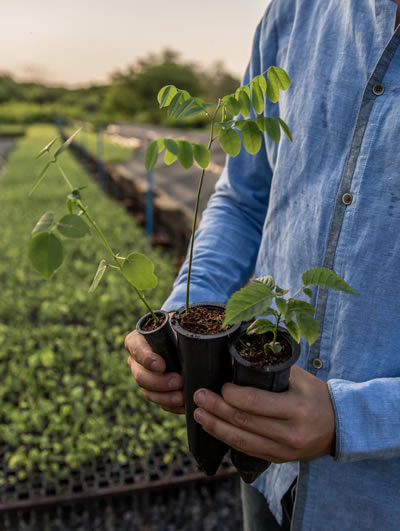 We believe that the problems affecting the northeastern semi-arid region in Brazil are almost entirely related to the resistance in the adoption of appropriate techniques to the climatic conditions and to the recognition of the aptitude of the natural resources present in the region
We want to show that it is possible to have a highly vegetated and also highly productive area in such a climate. The protection, enrichment and proper management of our forests are essential for the sustainability of local life and agriculture.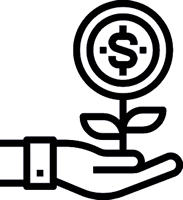 ECONOMIC GROWTH
We invest in coverage as an ecological advantage, avoiding soil degradation and water deficits by seeking the creation of an ideal microclimate to protect local fauna and flora.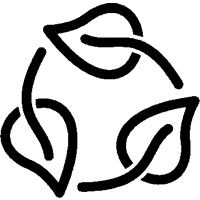 ECOLOGICAL BALANCE
We always work with integrated systems, growing legumes between the plantation lines and thus increasing soil coverage which will create more fertile soil.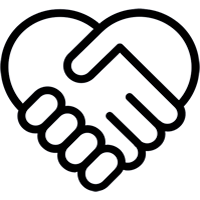 SOCIAL PROGRESS
In addition to having the opportunity to offer good work to the local population, we also promote their technical training and education.

OUR LOCAL TEAM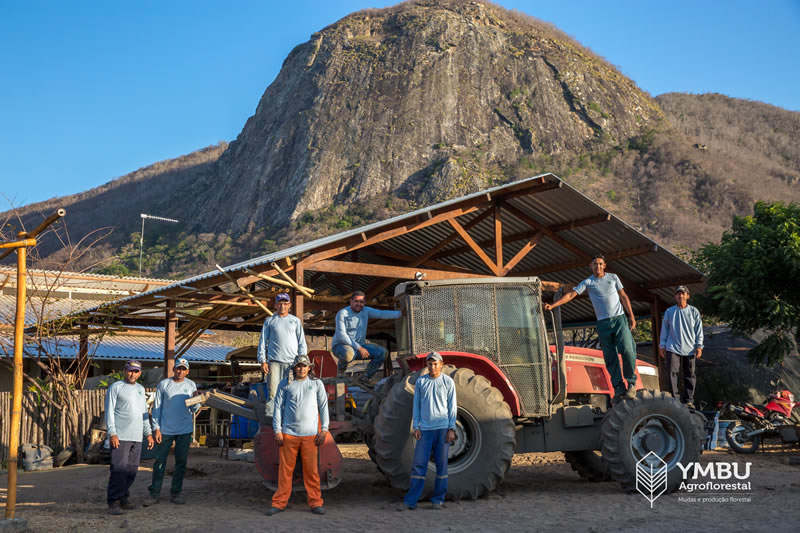 Ymbu has an in-house team of mechanics, tractor operators and labourers. We promote individual growth by bringing in experts to provide technical training and education to our staff.